Urgent message from Trevor the Black Cat about dangerous things in the near future.
…..You might know my faithful servants Colin Ruffell and Fran Slade.
They are artists who try to make a living selling their paintings and prints all over the world.
Of course they do this to keep me supplied with lovely treats.
You must already know about me because they have painted my portrait many times. And published a lot of fine-art prints. Plus a range of popular Xmas greetings cards with my picture on the front.
As a thank-you I have agreed that they can continue to use my delectable image in some of their art. They hope to benefit by dropping my name at various exhibitions etc.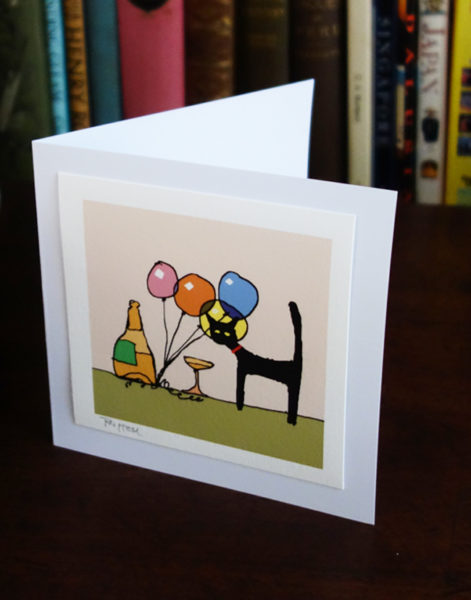 News update.
Colin and Fran have teamed up with their daughter Shyama Ruffell to sell more fine-art things. They are currently making the final preparations for a pop-up art gallery here in Brighton. It will be open until Christmas.
So now they have created a selection of wrapping papers showing a collection of my best portraits.
Here is an example of one the wrapping papers so that you be prepared.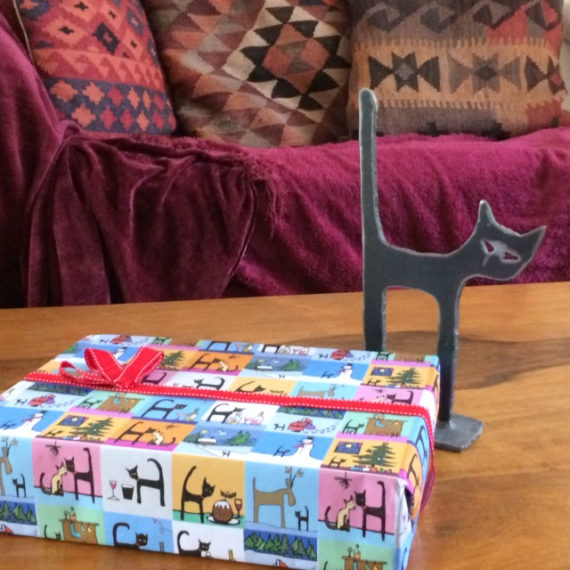 My urgent message to you is this.
You might use, or get a gift, wrapped in this super Black Cat wrapping paper. If you do, please be reminded to consider the special plight of cats and dogs in a couple of weeks time. Of course I am talking about November 5th when many silly humans set off fireworks and light bonfires.
These can disturb the peaceful slumbers of more important beings like me.
Thank you. (end of urgent message)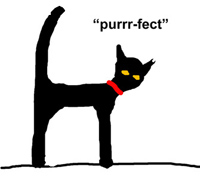 PS  The pop-up shop is in the Lanes in Brighton. More details later.
PPS If you want to get some of this wrapping paper go to the pop-up, or send Colin an email with your details.
PPPS You can see some of the prints showing my portrait here… https://www.artpublish.com/product-tag/cats-and-kitchens/
PPPPS  Or the flattering cards  here… https://www.artpublish.com/product-category/cards/cat-card/